HAPPY DEEPAVALI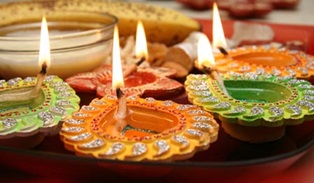 Deepavali is one of the major Hindu festivals celebrated in Singapore. Declared as an annual public holiday in Singapore since 1929, it is likely to continue being celebrated. Although Deepavali is a Hindu festival, non-Hindus are also able to enjoy public festivities such as the Little India light-up.
 Deepavali, or Diwali, is a festival that falls on 24th October 2022. The word Deepavali itself translates to "a row of lights" and is conjugation of dipa meaning "lamp" or "light," and avail meaning "row", referencing the tradition of lighting lamps in the evening of the festival. It is hence known as the "Festival of Lights". While there are numerous variations in the celebration of Deepavali, and various mythological traditions associated with it, the festival is largely seen to symbolise the triumph of good over evil, light over darkness, and knowledge over ignorance.
 During Deepavali, the doorways of homes are decorated with diyas (small clay oil lamps) and rangoli (also known as kolam) – intricate patterns made from coloured rice powder or rice grains. Lighted diyas are placed at doorways to draw auspicious energies into the home.
The lighting of oil lamps also signifies the triumph of good over evil.
Little India, the heart of Singapore's Indian community, is the focal point for festive shopping. Deepavali bazaars selling various ethnic wear, festive decorations and snacks are held along Little India. The Little India light-up along Serangoon Road is also an annual event that adds to the festive celebrations.
 Traditionally, as an appreciation, we at Mirador treat dinner meals to all our colleagues
We Wish All with Endless Happiness, Prosperity, Health and Wealth.
May All Have a Safe Year Ahead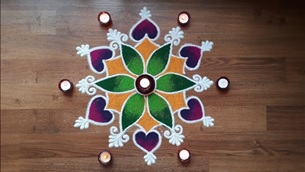 Rangoli (Kolam)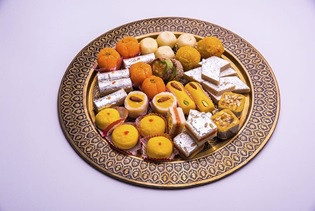 Traditional Goodies