RESPIRATORY PROTECTION PROGRAM (RPP) 2/2
Prolong use of unsuitable RPE may cause the user to feel uncomfortable and inhibiting, resulting in user not wearing the respiratory protective equipment correctly. This will reduce the level of respiratory protection provided. In some cases, the person may choose to avoid wearing it at all, greatly increasing the risk of exposure to hazards. By providing a suitable RPE, designed with the user's comfort and adequate respiratory protection; the employees will be more likely to use it hence reducing the risk of occupational diseases.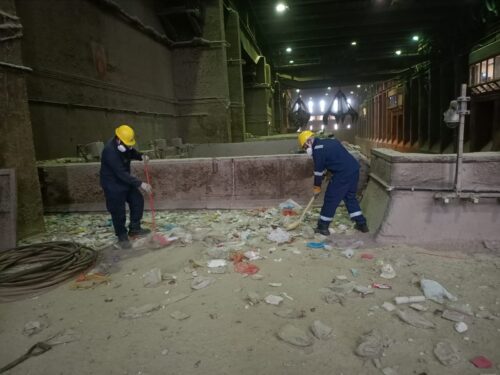 Suitable RPE are provided for employees at risk of occupational lung diseases.
Medical surveillance (where applicable)
The medical surveillance program consists of pre-placement medical examination and annual medical examination. The types of testing and frequency of the annual medical examinations will depend on the types of hazardous substances exposed by the employees. These medical examinations can only be performed by designated workplace doctor. Results gathered must be submitted to the authority on a regular basis.
Safety inspection to check on proper usage of RPE
Safety inspections are conducted by personnel from the Safety Department on work activities which requires the use of respiratory protection. During these inspections, focus will be on:
• Is appropriate fit testing conducted for user of RPE?
• Did user ensure a clean shave when using of RPE?
• Is the correct RPE used as per recommended by the Safety Data Sheet of the hazardous substances involved?
• Is the RPE inspected before use?
• Is user wearing the RPE correctly?
• Can the user perform the appropriate pre-use check (positive and negative check)?
• Is the RPE in good usable condition?
Any discrepancy found during the inspection will be communicated to the section's supervisors, section's manager and the HSE Manager. Follow up actions will be verified by the safety personnel before closing off the finding highlighted during the inspections.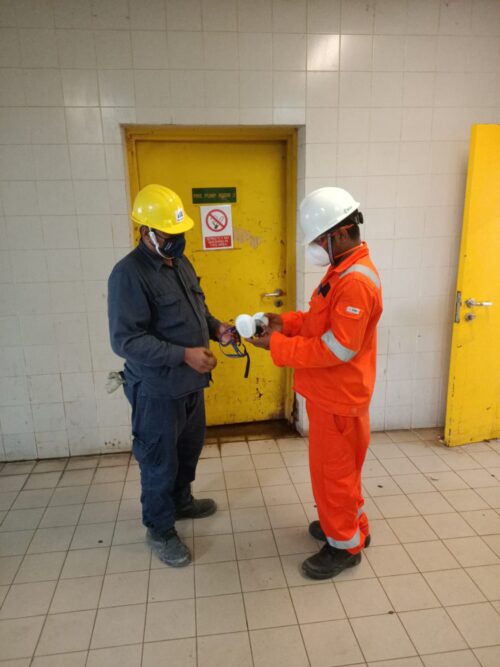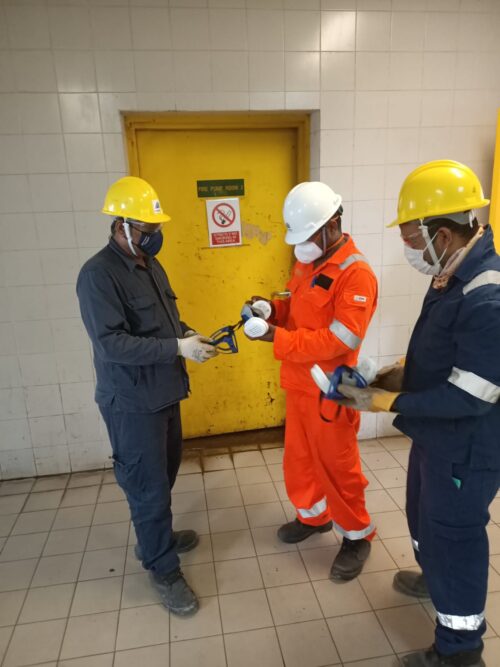 Safety inspection conducted by the WSH Coordinator on employees who are required to use RPE during their course of work.
At Mirador, we aim for zero workplace injury and hope to share more of our safety initiatives on a regular basis.
Thank you.