Japanese Chamber of Commerce and Industry(Singapore)
Japanese Chamber of Commerce and Industry, Singapore (JCCI)
Aiming for new business opportunities from August 2021, our company's advertisement is placed in the official monthly newsletter of Japanese Chamber of Commerce and Industry, Singapore (JCCI).
https://www.jcci.org.sg/home/?lang=en
Our company was approved to register as a JCCI member company in 2019. We have decided to ask JCCI to advertise our company in order to increase our brand recognition among Japanese companies in Singapore.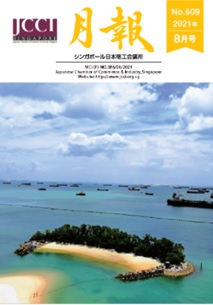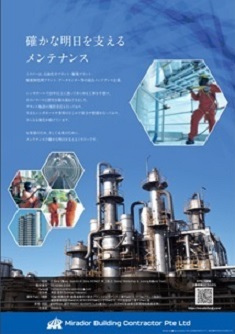 The JCCI has 805 members as of 2021, including Japanese companies and individuals active in Singapore. The JCCI provides a variety of information and seminars.  One of the appeals of JCCI is the networking through social gatherings and other events, although the covid pandemic has caused JCCI to put a hold on such physical events for the time being.
Through this advertisement, we would be happy if we could reach out and get to know many more Japanese companies. We also hope that our services can contribute to the development of Singapore society.