Hungry Ghost Festival
Hungry Ghost Festival
Hungry Ghost Festival, takes place on the 7th month of the Lunar Calendar. In Singapore, the festival is observed throughout the entire 7th Lunar Month, which is usually around the month of August of the Western calendar. It is mostly observed by Chinese Buddhists and Taoists who believe that during the 7th lunar month, the gates of hell are open and hungry ghosts are released from the netherworld to wander on earth among humans.
Throughout the seventh lunar month, many Chinese observe the festival by making offerings of food, joss sticks, candles, paper money and other paper effigies such as houses, cars and clothes to the dead. As the paper offerings have to be burnt, burning activities in open areas are prevalent, especially on the first, 15th and last day of the festival.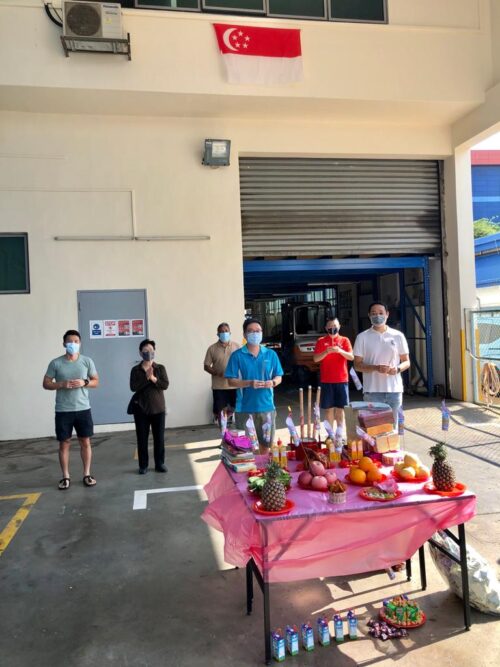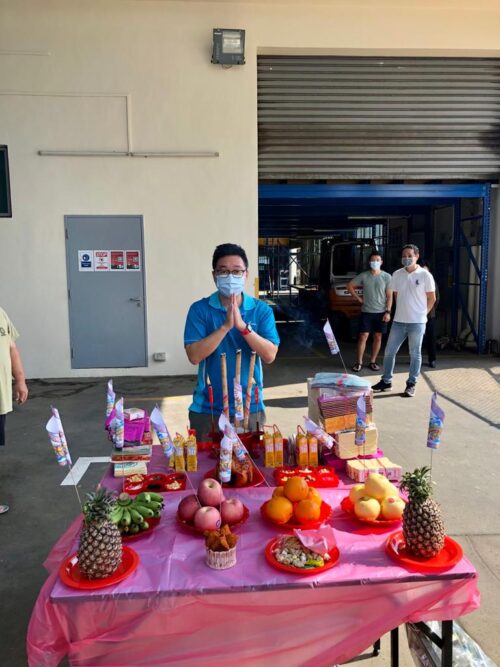 Traditionally, we at Mirador hold a Grand Prayer on the 15th Day at our Benoi office. Taoist priests would perform rites and make food offerings, as well as pray for happiness and good health. Management, Supervisors and Workers attend the prayers. Gift bags consisting of basic necessities like rice, salt, sugar, oil etc are distributed to our workers and as a token of our appreciation we serve a specially-catered lunch meal on the day..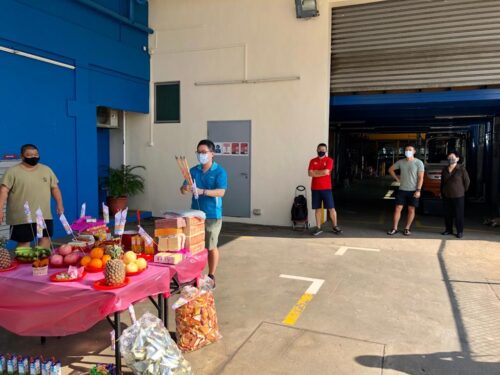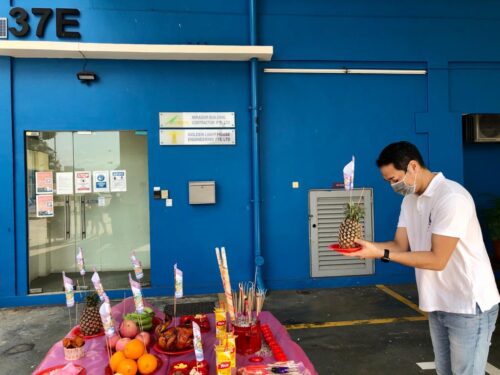 Unfortunately, in light of COVID-19, this year's prayers and celebrations will be made simple with minimum participation.
Hopefully 2022 will see a more elaborate celebration again! Many of our workers are unfamiliar with the significance of this festival, we find this a great avenue to introduce our foreign friends to the multiculturalism of Singapore.