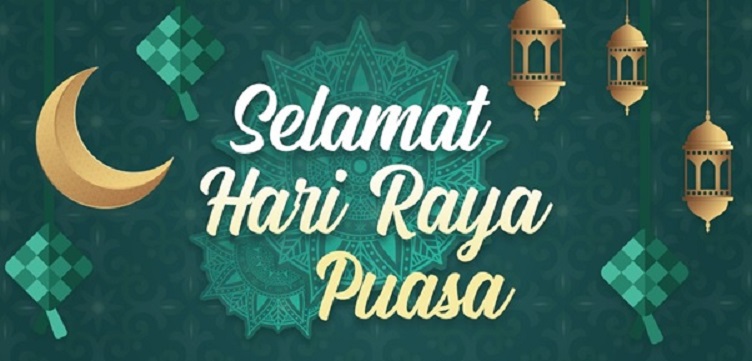 Our Muslim community in Singapore and all over the world celebrate Hari Raya Puasa or also known as Hari Raya Aidilfitri, to conclude the Ramadan holy month of fasting. Hari Raya Puasa is regarded as a merry celebration as it marks a person's triumph and success on discipline and self-resistance which symbolises refinement and rebirth.
It is necessary for Muslims to fast during the month of Ramadan, where they have to maintain their self-resistance in satisfying their basic needs and urges between sunrise till sunset. They abstain from food and drinks, as well as from smoking and sexual relations. It is also important that they keep their minds pure and not harbour any ill thoughts or intentions during this holy month.
The fasting doesn't deter the celebrants from making preparations to welcome Hari Raya Puasa. The excitement builds up way before the first day, where families start to shop for new clothes, delicacies and goodies and furnish their home with new furniture and decoration weeks. Brightly-coloured lights, in the common hues of green, yellow and gold, can be seen adorning the mosques and the offices of government agencies.
When the new moon is seen on the evening of the last day of Ramadan, the fasting period comes to an end. Such sightings are made by religious officials at various hilltops throughout the country and when the crescent moon is seen, the following day marks the first day of Hari Raya Puasa.
On the morning of Hari Raya, the men perform prayers at the mosque while children ask for forgiveness from their parents. The little ones will also be given 'duit raya' or gifts of money in small green packets. While the first three days of Hari Raya are usually reserved for catching up with the family, many families hold open houses throughout the month where friends and neighbours of other races are invited to share conversation, laughter and a variety of cookies, candy and traditional delicacies.
We celebrate Hari Raya Puasa on 22 Apr 2023. Many of our workers are Muslim and we understand that being away from loved ones during the festive period is difficult. As part of our Hari Raya Celebration and Tradition, we provided dinner for all workers staying at dormitories.
We wish all our Muslim colleagues:

Selamat Hari Raya Puasa 2023!


Great joy to you and all in your family.


May Hari Raya bring you happiness all throughout the wonderful year!