ASPRI's 25th Anniversary and 14th Executive Council (August 2022 – July 2024)
Established in 1997, the Association of Process Industry (ASPRI) is a membership-based trade association that represents the interest of companies in Singapore's Process Industry. This includes the petroleum, petrochemical, specialty chemicals and pharmaceutical sectors. ASPRI's membership comprises mainly Engineering Service Providers (ESPs) that support the Process Industry in the areas of plant maintenance and plant construction.
This year marks the 25th anniversary for the Association of Process Industry (ASPRI). Other than the Gala Dinner, ASPRI also held its Annual General Meeting (AGM) at the Grand Copthorne Waterfront Hotel on the 20th July 2022. The AGM was attended by close to 80 members from the process industry. During the AGM, one of the key agendas was to elect the Executive Council who will be representing members from the process industry for a period of 2 years.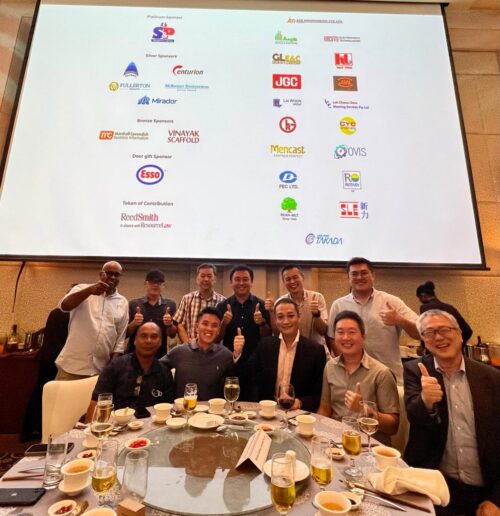 We are glad to inform that Mr. Sumiya Takeshi, the Managing Director of Mirador Building Contractor Pte Ltd, was nominated and elected as a member of the 14th Executive Council at ASPRI's AGM. Our company has always been supported by ASPRI and their industry initiatives, especially during the COVID-19 period. As an elected Executive Council's member, Mr. Sumiya Takeshi hopes that he will be able to contribute to ASPRI as well as the process industry. Mr. Suimya Takeshi is appreciative for the opportunity to work with ASPRI and is quietly confident that he, along with Mirador, will be able give back to ASPRI.
For more information on the 14th ASPRI's Executive Council – https://aspri.com.sg/about/executive-council/

"Thanks for giving me the opportunity to contribute to ASPRI and the process industry. Rest assured that I will do my utmost in order not to disappoint those who had voted me into ASPRI's 14th Executive Council."
Mr. Sumiya Takeshi, Managing Director
Mirador Building Contractor Pte Ltd